Donald Trump said doesn't speak English, but she does
'I enjoyed the evening with her, and she's really a lovely woman'
Donald Trump appears to have been ignored by the Japanese first lady at the final dinner at the G20 summit in Hamburg.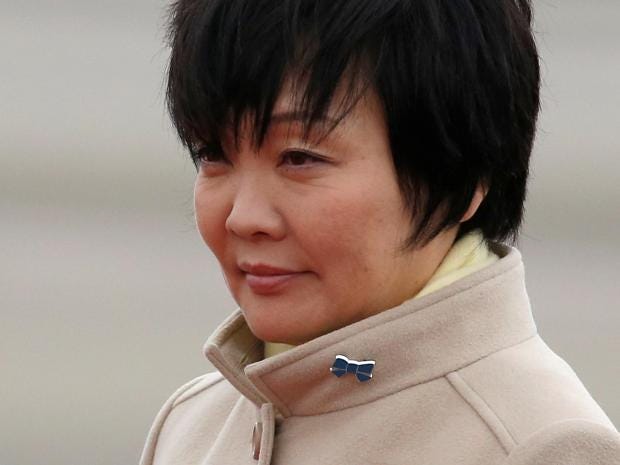 Japanese first lady Akie Abe REUTERS
Asked by The New York Times about his secret second meeting with Vladimir Putin, the US President explained that Aki Abe "doesn't speak any English".
Pressed further he said: "Like, not 'hello'. He added that it was hard because the dinner was "probably an hour and 45 minutes". 
He said that he thought her husband, Shinzo Abe was "a great guy" and that there had been a Japanese interpreter because "otherwise it would have been even tougher."
He added: "But I enjoyed the evening with her, and she's really a lovely woman, and I enjoyed — the whole thing was good."
However, Ms Abe, the daughter of a wealthy Japanese family, attended the Sacred Heart School, a private Roman Catholic international school in Tokyo before she attended college.
It includes rigorous English-language instruction as part of its curriculum.
Social media swiftly found clips of the 55-year-old Abe making speeches in somewhat accented but perfectly serviceable English….. .Independent